Potty Racers 2
    You are waiting for an interesting game? You like action games? What about trying playing Potty racers 2?
The original potty racers was upgraded into Potty racers 2. It is an action game which is developed by Gonzo games. The game is one of the best choices for players who love action games. The rule is easy to understand. The controls are not very flexible. The options are simple. However, the game is very exciting.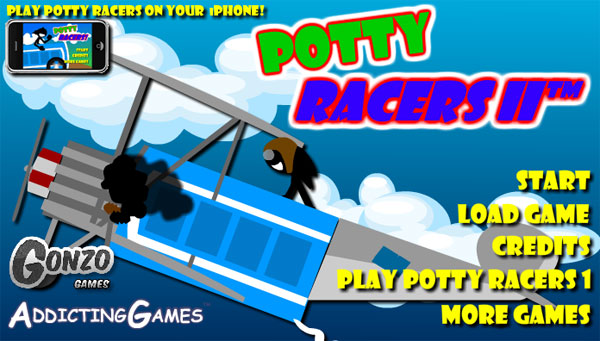 It is easy for everybody to play but quite difficult for everyone to win. In the game, you play as a man who dreams of flying to the sky. All you have to do is to help him fulfill his dream. He tries to fly with a porta potty in the game.
There are 4 places for you to practices flying. You will have to fly from a side to the other. In each place, you have to reach a goal which includes of the shortest distance you must fly and your safe landing. The shortest distance you must fly is the distances between the two sides. Between the two sides is the sea. If you can't reach the other side, you will fall into the sea and maybe a shark will eat you or a dolphin will hit you.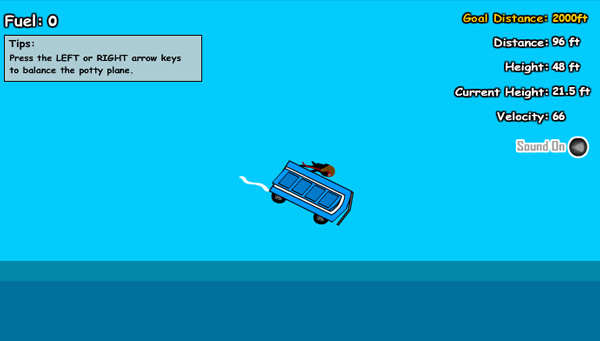 When you complete a mission in one place, you can visit another place to continue flying. But, there are only 4 places, does the game end at the 4th place? The answer is no. The game is unlimited. When you finish playing in all the 4 places, the game still go on by returning to the 1st place with a more different mission. With this feature you can play the game continuously.
Now, do you understand why I said that the game is not easy to win?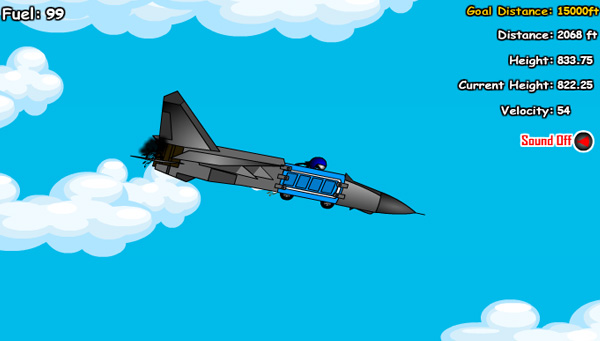 There are engines, wings, tails, fuel and so on to help you to make your potty a plane and to reach the goal. But don't think that just using them can help you the game. Try your best to fly as far as you can. You must have plans before flying about when to use the engine, how the potty plane flies and so on.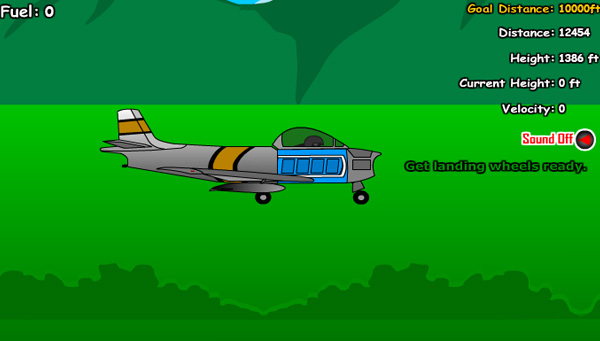 It is difficult to fly, both in the game and in real life. The difficulty is the most attractive point of Potty racers 2. Do you think you can win this game? Show me how you can do!