Potty Racers
    The Potty racers is an action game. In contrast with being an action game, it is quite simple. The design, the rule, the controls, the options are all very simple. However, the game attracts lots of players, because it has the very simple features, which is different from other games. As you know, most of the games are designed very colorful to attract attention.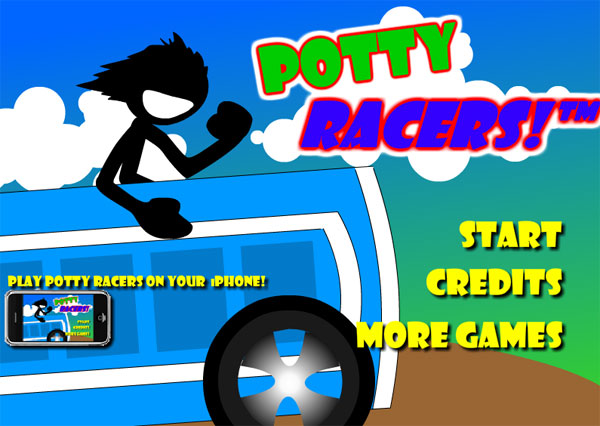 Now, let me show you how to play this game. In the game, you will play as a black from-top-to-toe man.
   First, click start to play the game. A hill map will appear and you have to click on the warm-up hill to play in that hill. The man appears and starts to join the wheels with a porta potty. Then, you and he start to play with that tooth. He runs on the plain ground to up speed and then slide down the hill, up a short hill to fly into the sky.
   Before you play, the game will tell you how to play. Press the right arrow key to speed up and press the up arrow key to ride the porta potty.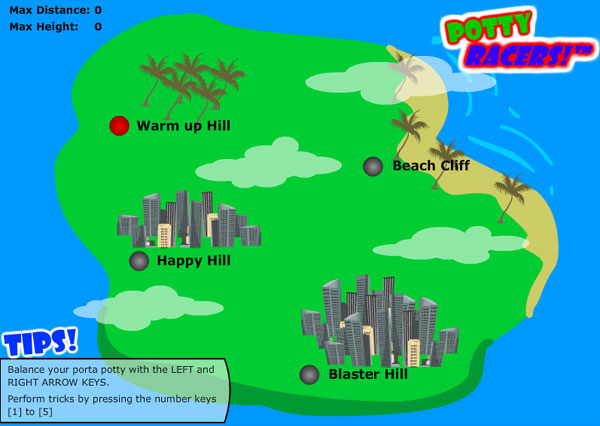 After each turn, you will receive an amount of money depending on your result. If you land safely with great length and height, you will receive a lot of much. On the contrary, if you have an accident and your porta potty breaks, there is just a little money for you. You must save up money and then, use it to buy wheels or engines.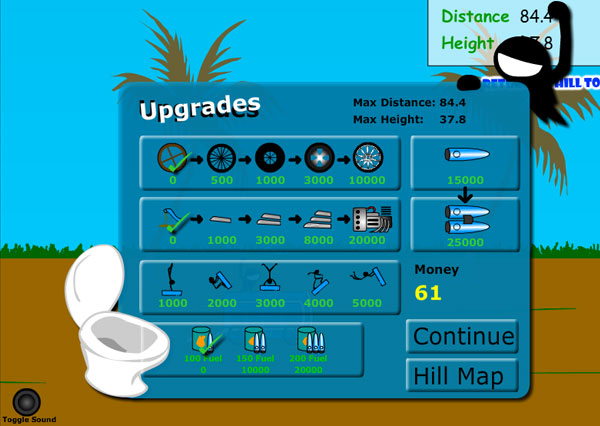 To move to other places to play, you have to reach the goal of length and height that the game requires. It takes several turns from the starting point until you are able to unlock new hill.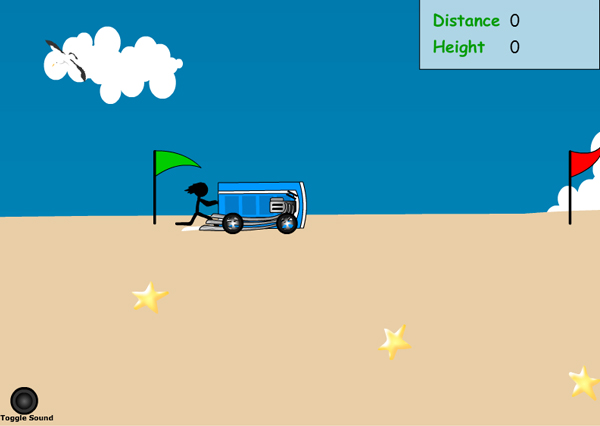 However, in the new hills, it is more difficult to play. You are easily having an accident there and your porta potty is always broken.
   It is not as exciting as the other action game, but it can still attract lots of players. Maybe the simple features, the cute man and the strange activities that the man does, make players feel that it is so attractive.